This 90 minute course is designed to enable the complete beginner to massage their partner or friend safely and effectively. Massage instruction is based on simple, easy-to-learn Swedish and sports massage techniques and is designed to help you and your partner share the nurturing, relaxing, therapeutic benefits of massage with each other.
Partners will learn to do a complete relaxing, stress-reducing massage. Lessons will consist of instruction, demonstration and LOTS of hands on practice. Lecture is kept to a minimum to emphasize the massage techniques and communication skills that will let you use your new skills right away. Each partner will receive plenty of personal attention.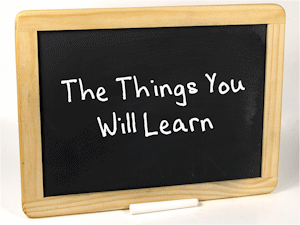 You will learn how to prepare for the massage, proper draping techniques, basic Swedish Massage strokes: Effleurage, Petrissage, and Tapotement. Areas of the body we will focus on are neck, shoulders, back, buttocks, legs, feet, arms, hands, and scalp. You will also learn how to protect your body from strain allowing you to give an hour massage with ease.
Each student will participate with the following:
Apply techniques with the assistance of the instructor

Learn how to apply pressure

Engage in breathing techniques

Learn range of motion and stretching techniques
Students will demonstrate the area of focus body relaxation massage. Students are allowed to ask questions or request assistance during session to bring optimum confidence to the soon to be personal massage therapist.
After class is completed you will receive a certificate for completion of this workshop and a personalized massage basket to help you get started on your journey of relaxation and deep connection with your partner.

Book your private lesson via email @ Tovah@MassageTherapy.com
Course length: up to 90 minutes Cost: $150 for 2 people per class
(call for package discounts for all 4 classes)
Things that will be provided:
Massage table

Sheets

Lubricant

Text booklet on course
Each student will learn about massage therapy through key areas:
History

Benefits

Anatomy and Physiology - endorphin release

Relaxation Techniques- scents, reflexology points, pressure, strokes
*Please choose one of the 4 following areas of focus*
Head/Neck/Shoulders
Tension Headaches

Migraines

Tempromandibular Joint Dysfunction (TMJ or TMJD)

Neck Pain and Stiffness
Some of the benefits of head & scalp massage are:
(Head) tension headaches, cluster headaches, migraine headaches, sinus headaches, rebound headache. (Scalp) increases blood flow to the hair follicles, condition the scalp, enhance the strength of the roots, and reduced levels of stress hormones. (Face) wrinkle prevention, blood flow to muscles in the face, tightening and toning.
Chest/Arms/Hands
Arthritis

Pain

Stiffness

Loss of Range of Motion
Those involved in jobs that call for excessive use of the arms, hands, and wrists; there will be undue stress, pain and tension in them. An arm and hand massage helps alleviate this discomfort easily.
Some of the benefits of chest/shoulder/arm/hands massage are:
(Chest/Shoulder) break up benign cysts, strengthens the muscle tissue, builds resiliency in the ligaments, increase lactation. (Shoulder) rotator cuff tear, frozen shoulder, tendonitis, shoulder instability/dislocation/separation. (Arm/Hands) arthritis, carpal tunnel, improved circulation, improved range of motion.

Legs & Feet
Thigh Pain or Stiffness (Quadriceps and Hamstrings)
Those who stand all day at work, or are generally on their feet for a long time can benefit immensely from a leg massage. Leg and thigh massages not only give pleasure and relaxation, but also tones the body, tightening the muscles, and making them stronger. It also helps in blood circulation.
Some of the benefits of legs & feet massage are:
(Legs) relieves fatigue, decrease cellulite, increased physical activity,, knee injury, boost immunity. (Feet) ankle injury, arthritis, restless leg sydrome, nerve compression, reflexology points that stimulates the whole body.

Back
Upper Back Pain

Middle Back Pain

Lower Back Pain

Joint Stiffness
A good back massage can help relieve upper/lower back pain. After a strenuous workout or sitting at a desk all day, your back muscles are likely to be tense from overuse or repetitive use.
Some of the benefits of back massage are:
tension relieve, maternity and labor, disk herination, compressed nerve, increase flexiabilty, improves sleep, circulation, bad posture, sclerosis, glute/hip pain.
We will help you create a safe and nurturing environment for massage in the privacy of your own home. Learn therapeutic techniques to relieve your loved ones stress, guidelines for giving and receiving, and deepening your connection, communication, and intimacy through touch.

Please Note
Each class will require you to wear comfortable
clothes and shoes.

This course is not an accreditation course and is
purely for creating a deeper connection through
the art of touch with your partner.

Please note this is not a nudey rudey class –
you have to wait til' you go home for that!!