What could be better than a service that will bring you happier people? On-site chair massage is a service that you and those around you deserve!
Optimize your workplace by enhancing productivity throughout the day. Offer your employee's a customized wellness program that provides on-site chair massages for 10-20 minute. The massage treatment is performed on a specially designed ergonomic chair which enables the client to sit in a relaxing neutral body position and enables the therapist to work efficiently and effectively through clothes without the need of massage oils and creams.
It is cost effective because there is no investment in equipment or facilities. Nevertheless, it shows that you value your employees, and are interested in health management techniques in the workplace. It's a great way to recognize birthdays or service anniversaries, provides i
ncentive awards, or as a bonus for achieving company's or individual objectives. Or it can be included as part of your employees benefit package. In return, your company builds: respect and trust from employees, improved interpersonal office and customer relations, which, in turn, creates increased productivity, sales and revenues!
Two key benefits from including massage in the work envionment are:
Mental Health Benefits
Massages can help with a wide range of mental health issues, especially those related to stress. Relieving stress and reducing anxiety are two of the key benefits a massage can offer you. Massages can also alleviate fatigue and trigger a sense of relaxation, making massages ideal for those with stressful, repetitive jobs. Generally, massages help restore your calm mind, and give you a feeling of well-being. They have even proved to help with managing mental illnesses like depression.
Physical Health Benefits
Massages can be invaluable if you suffer from physical pain. A massage will relax your tense muscles, and help alleviate both the cause and pain resulting from muscle injury. If you suffer from blood pressure issues, massages can help control them. Another benefit massages offer is a boost to your immune system. Massages can be especially helpful in the workplace, where they can help reduce tension headaches and relieve the physical problems associated with repetitive tasks.
Do you have a special event?
Chair massage will relax your attendees, encourage them to attend your event longer, and leave them with a positive memory of their experience. The release of endorphins and serotonin from the chair massages aides in the relaxation response of the brain. It also helps lower stress, which in turn reduces headaches, anxiety, and can give a sense of peace. The application of various hands-on techniques accomplishes these goals.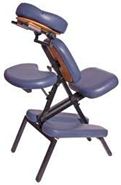 We can provide chair and/or table massage for your special event which includes:
Church Events

Office based treatment

Corporate Event

Retreats

Charity Events

Local Schools/Colleges

Family Functions

Organizational Groups