Be the first
to add an extra bonus
to your party!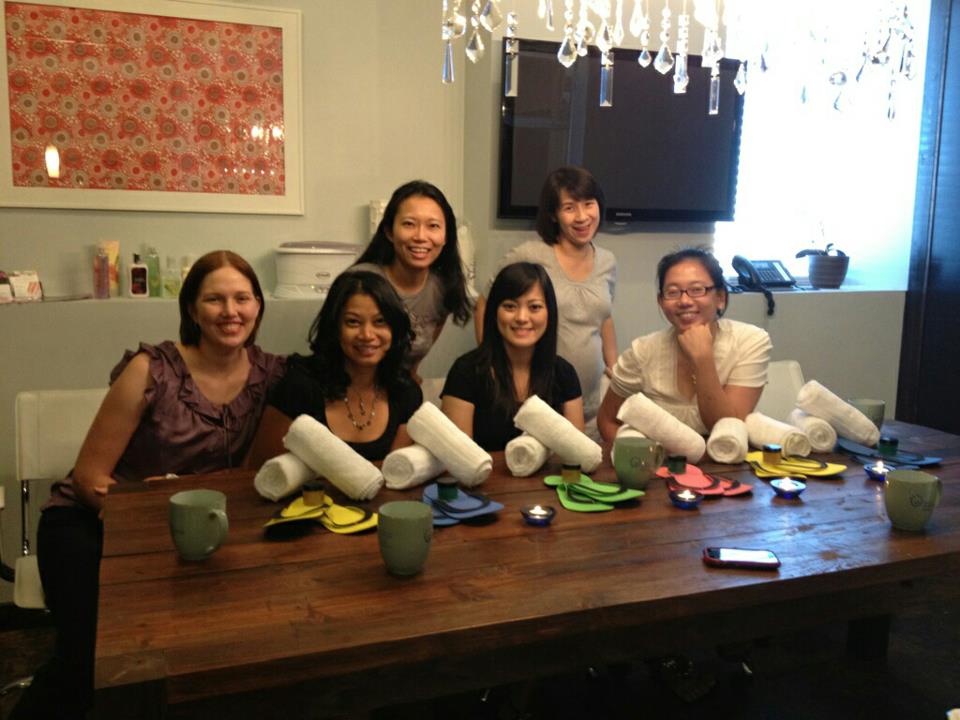 Gather 4-6 of your girl or
guy friends
(ages 18 & up)
for a wonderful, relaxing
time together
in our studio
.
Reap the benefits of massage and have one of the most talked about party!
All Spa parties includes 4-6 guest receiving:
20
minute Relaxation massage
Therapeutic Paraffin Hand
Wax Treatment
Exfoliating Foot Scrub w/Hot Towel Wrap
Enjoy your Perks. Pick your date. Invite some friends!
~Detailed description of add-on services are as follows~
Therapeutic Paraffin Hand Treatment
Softer hands, improve circulation, rejuvenate skin coloring , and ease joint stiffness.
How does this work?

Your hands are submerged into a warm wax bath until the form takes on the look like a glove. Then the hands are placed in toweling mitts while you relax. It's during this relaxation stage that your muscles really begin to release tension that you may be holding

AND

the skin on the hands will feel silky, smooth and soft. You will notice a revitalized color and deep relaxation!
Exfoliating Foot Scrub w/Hot Towel Wrap
The herbs encourage, assist, and enhance the body's own natural processes and improve it's physiological functioning. Includes a mild exfoliating treatment that leaves your skin feeling silky smooth.